About Reed's Family Butchers
Essex's Favourite Butchers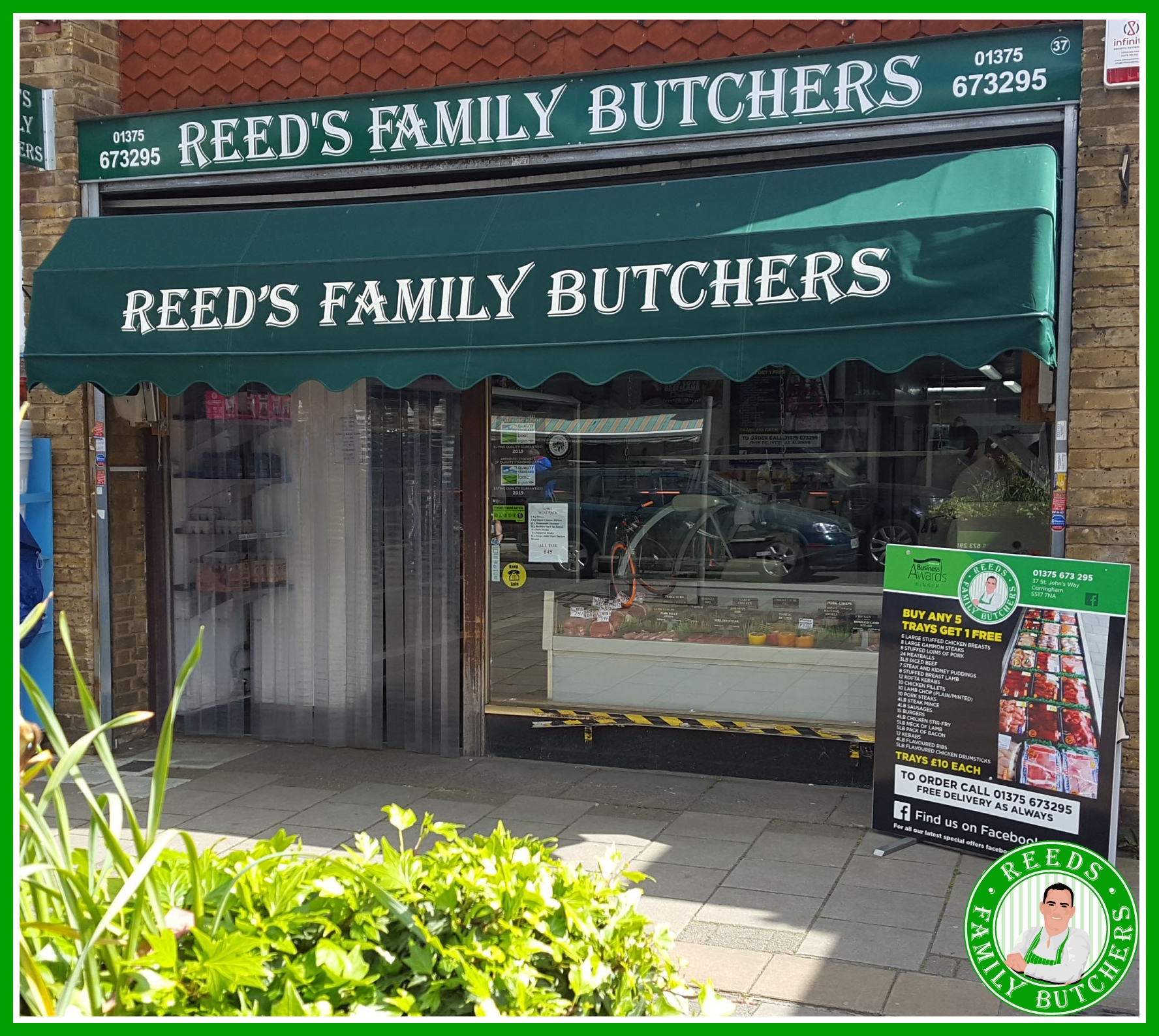 We are Reed's Family Butchers, a traditional, family-owned butchers shop supplying the community, trade and retail of Essex.
Our premises has been a butchers shop in the heart of Corringham town centre, Essex, for over 45 years and is a valued retailer in the local community and beyond.
Reeds Family Butchers was established in 2012 with the passion to be the best butchers shop we could be and over the years, we have exceeded our expectations with the regular support and consistent following from the local community and businesses.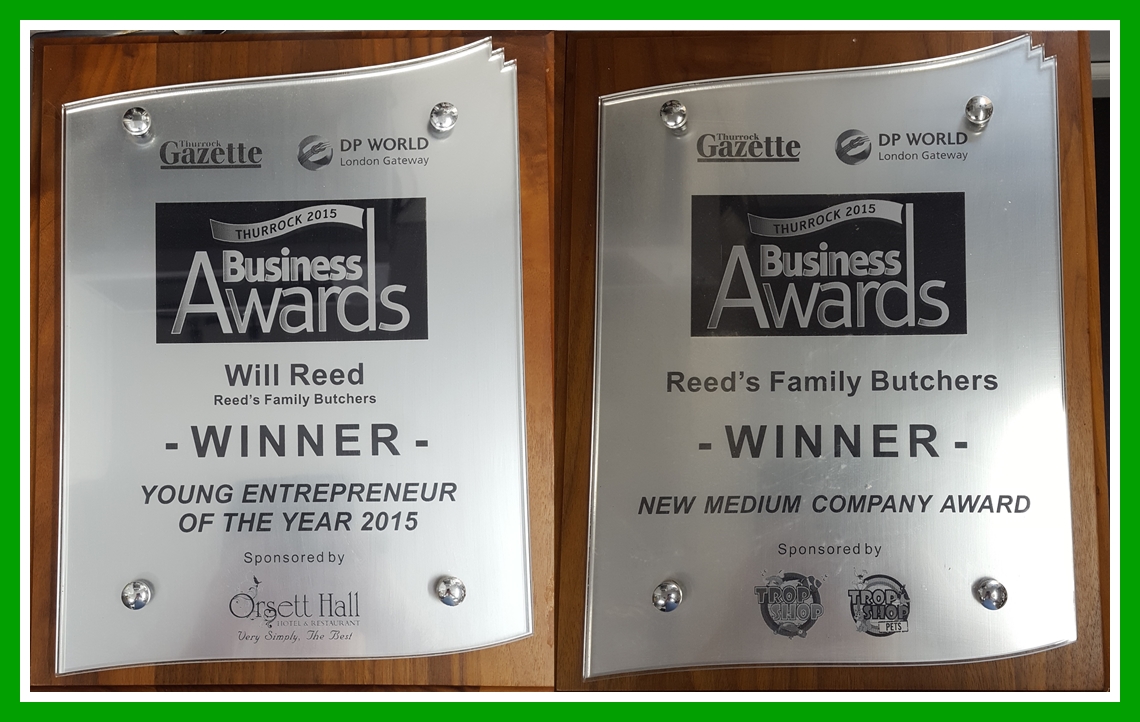 The success of Reed's Family Butchers is due to our high quality, fair pricing, personal service and daily delivery service.
We are a multiple award-winning butchers shop with awards from Thurrock Business awards for "Young Entrepreneur of the Year", "Best Medium Company of the Year", and "Businessman of the Year".
On top of that, our sausages that are produced regularly in our shop, with the best meats and finest ingredients, have won their own awards.
Every day we are coming up with fresh ideas and daily specials to offer our customers so be sure to Follow us on Facebook, and Sign Up to our email newsletter to stay up-to-date with the latest special offers.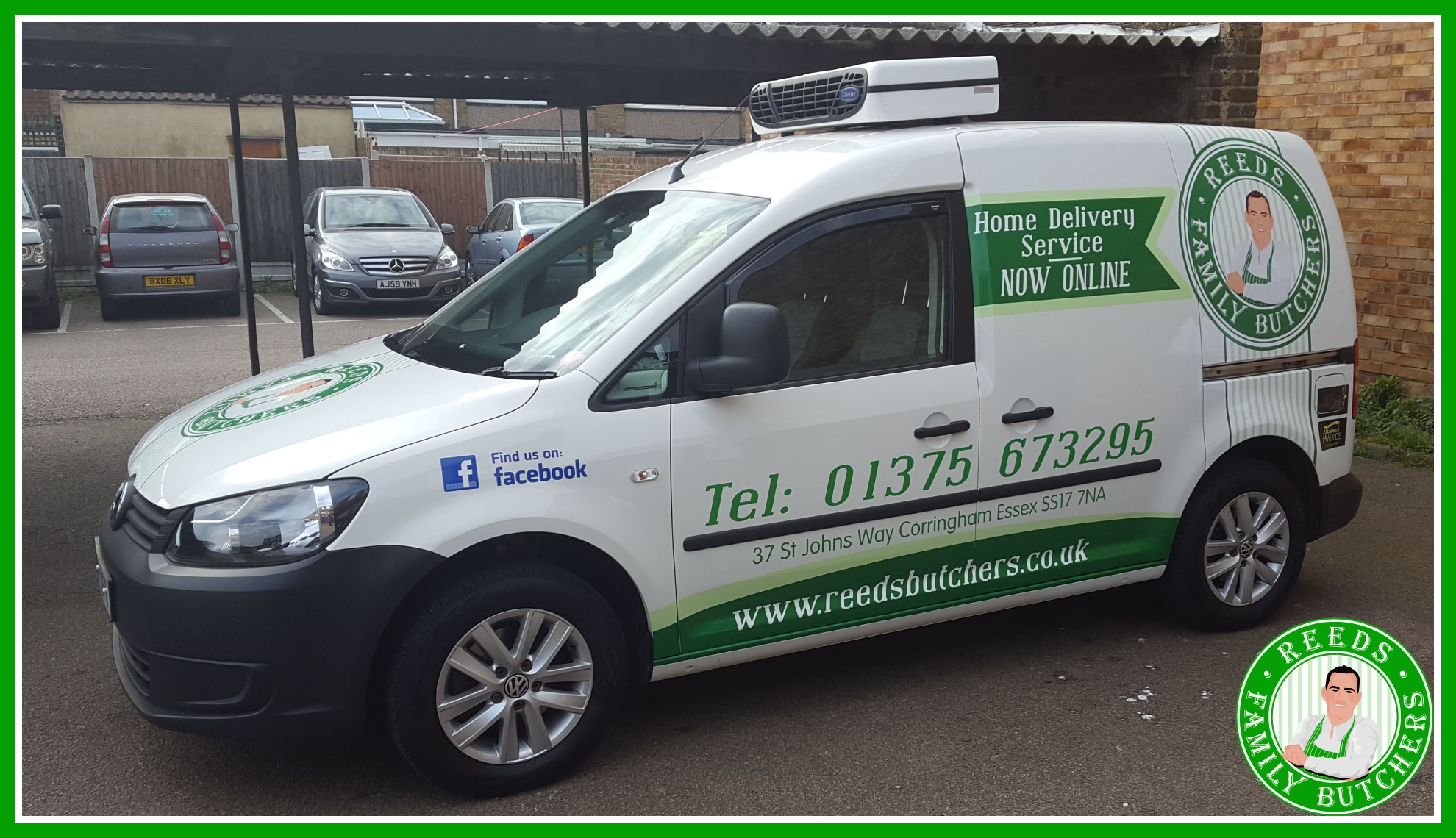 We offer a daily meat delivery service across Essex using our own refrigerated vans.
Our online shop only allows you to order from certain Essex post codes in order to qualify for delivery.
There are 4 delivery zones, each with their own minimum spend to qualify for free delivery.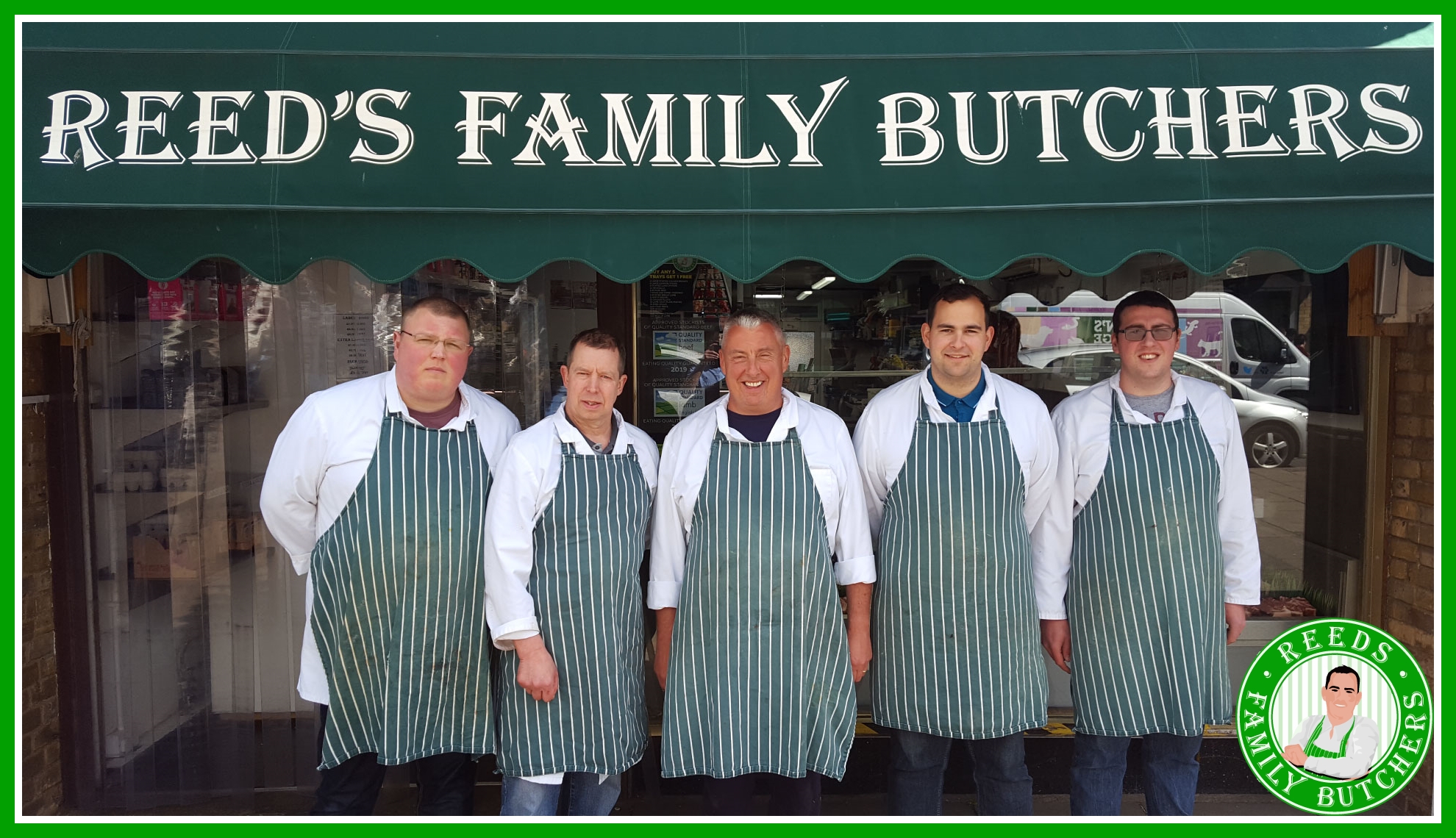 Reed's Family Butchers are lead by Bill and Will Reed, but our business would be nothing without our dedicated team of highly skilled butchers and friendly shop staff that make up the rest of the family.
Our team have a combined experience of over 85 years and remain passionate about the finest cuts and highest quality of meat possible. If you need some advice on the storage, cooking or selection of meat, they are always happy to offer some friendly advice.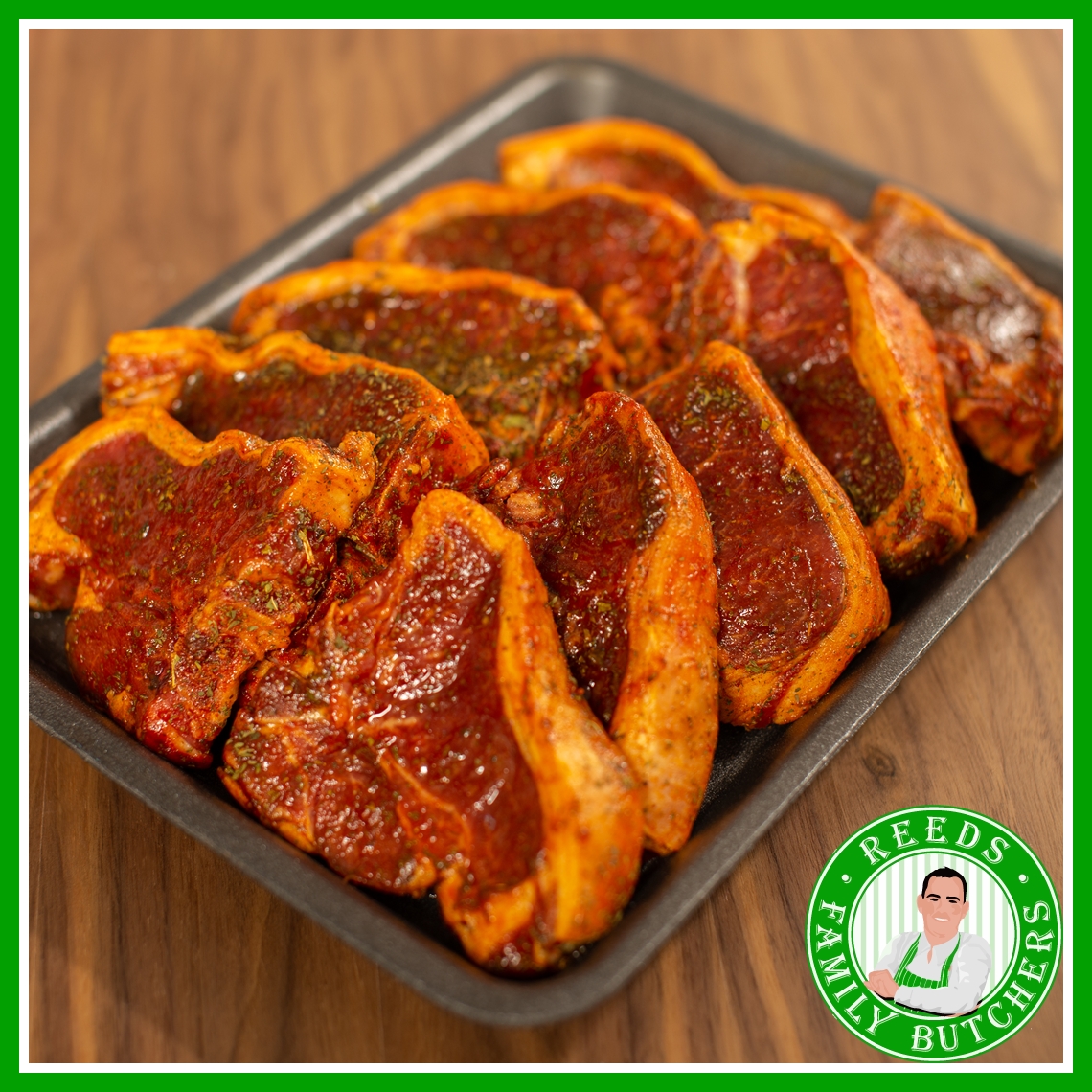 We offer a range of 12 different flavourings for 49 of our meat products, giving you a total of 637 combinations to try…
Just look out for the flavouring drop down box on selected products!
Click below to view our different flavours, view allergy information, and shop based on your favourite flavouring.