Be ready for Christmas

with
Reed's Family Butchers
We offer a regular and large sized hamper that both have all the meats you need for a full Christmas dinner.
Both hampers include a delicious turkey butterfly, a succulent topside beef joint, a gammon joint and back bacon.
The large contains more meat for those of you with more mouths to feed and we also throw in a bag of stuffing and a jar of goose fat.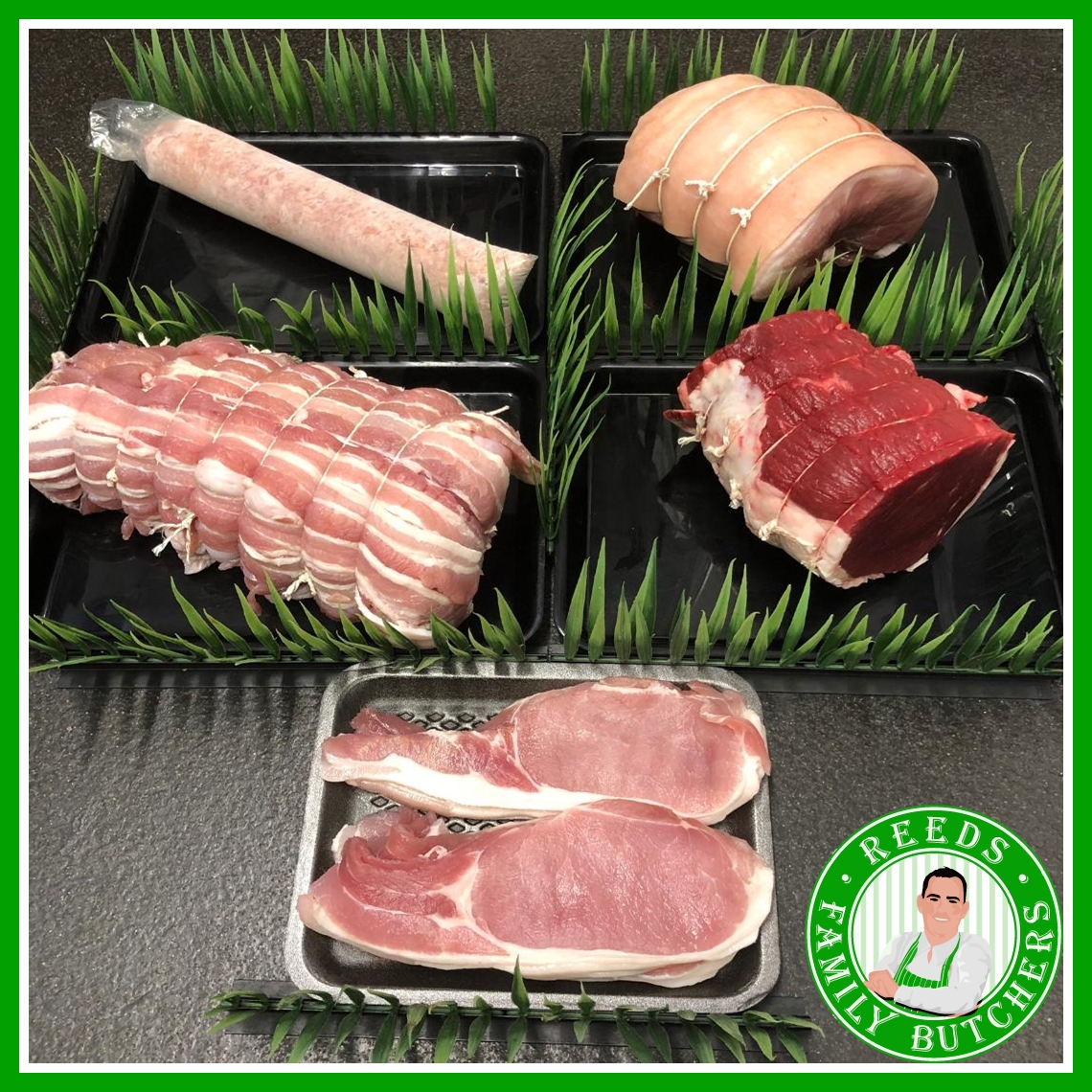 The regular hamper contains:
5lb Turkey Butterfly
3lb Topside Beef Joint
3lb Gammon Joint
1lb Back bacon
1 Sleeve of Sausage Meat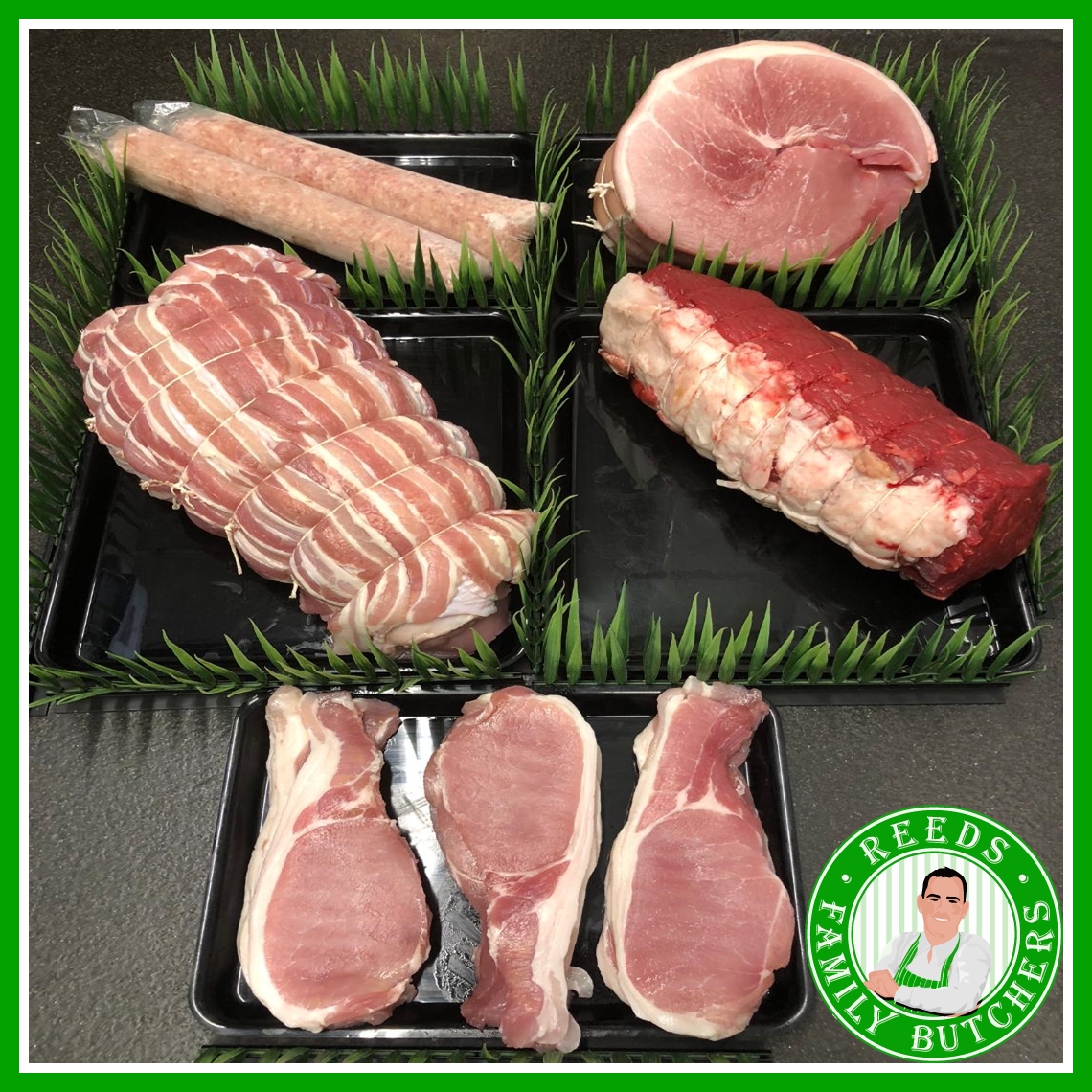 The large hamper contains:
10 lb Turkey Butterfly
6 lb Topside Beef Joint
6 lb Gammon Joint
2 lb Back bacon
2 Sleeves of Sausage Meat
1 Bag of Stuffing
1 Jar of Goose Fat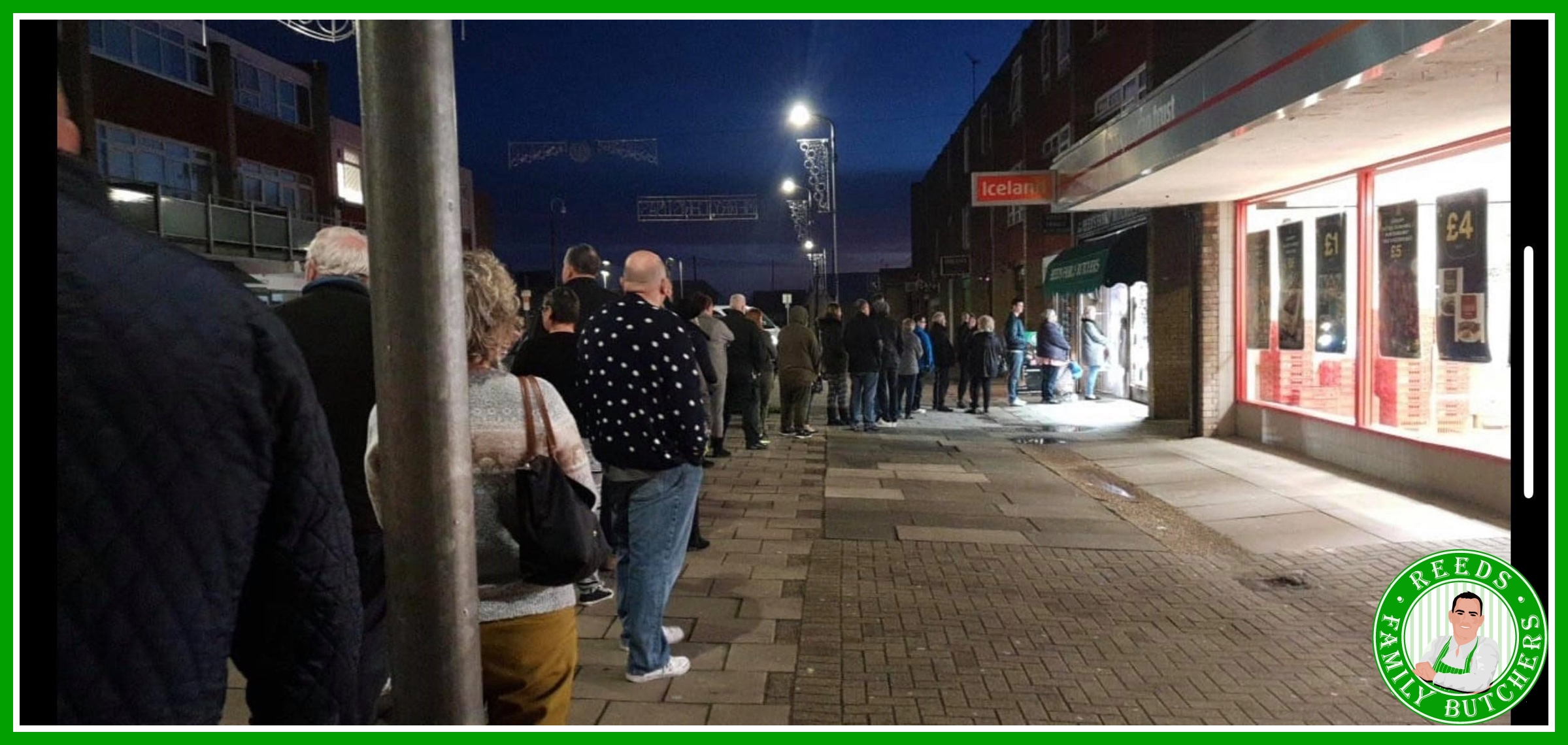 Have You Heard About Our Savers Club?
At Reed's Family Butchers, we like to offer our customers the chance to save money with us for Christmas and other occasions including weddings, parties, family reunions.
We previously just did this in-store with cash, but thanks to our new website, you can now pay online using PayPal… and the best part is, you don't have to make the payment every month or week, it automatically comes out of your account on whichever day you choose.