Be ready for Christmas

with
Reed's Family Butchers
We offer a regular and large sized hamper that both have all the meats you need for a full Christmas dinner.
Both hampers include a delicious turkey butterfly, a succulent topside beef joint, a gammon joint and back bacon.
The large contains more meat for those of you with more mouths to feed and we also throw in a bag of stuffing and a jar of goose fat.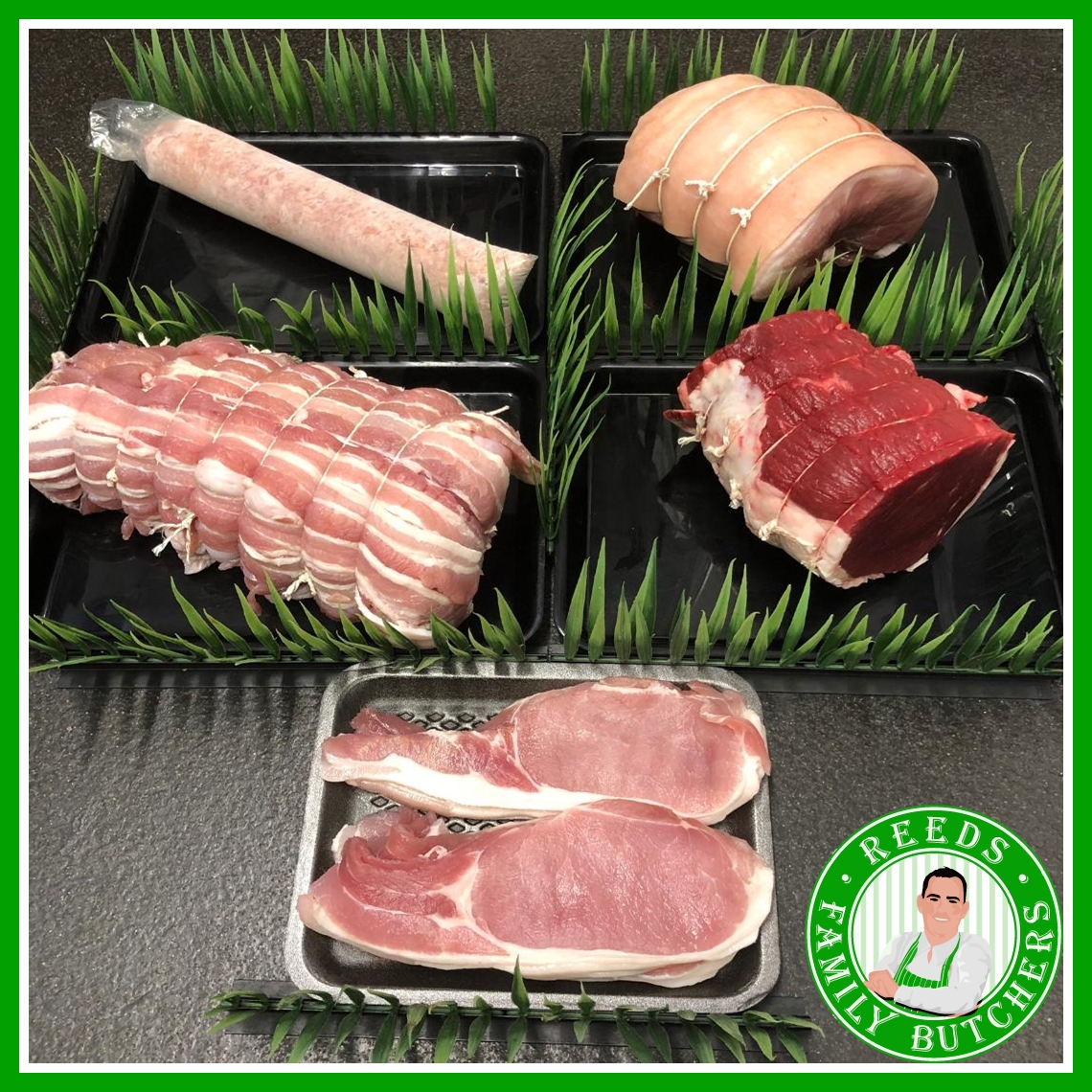 The regular hamper contains:
6lb Turkey Butterfly
3lb Topside Beef Joint
3lb Gammon Joint
1lb Back bacon
1 Sleeve of Sausage Meat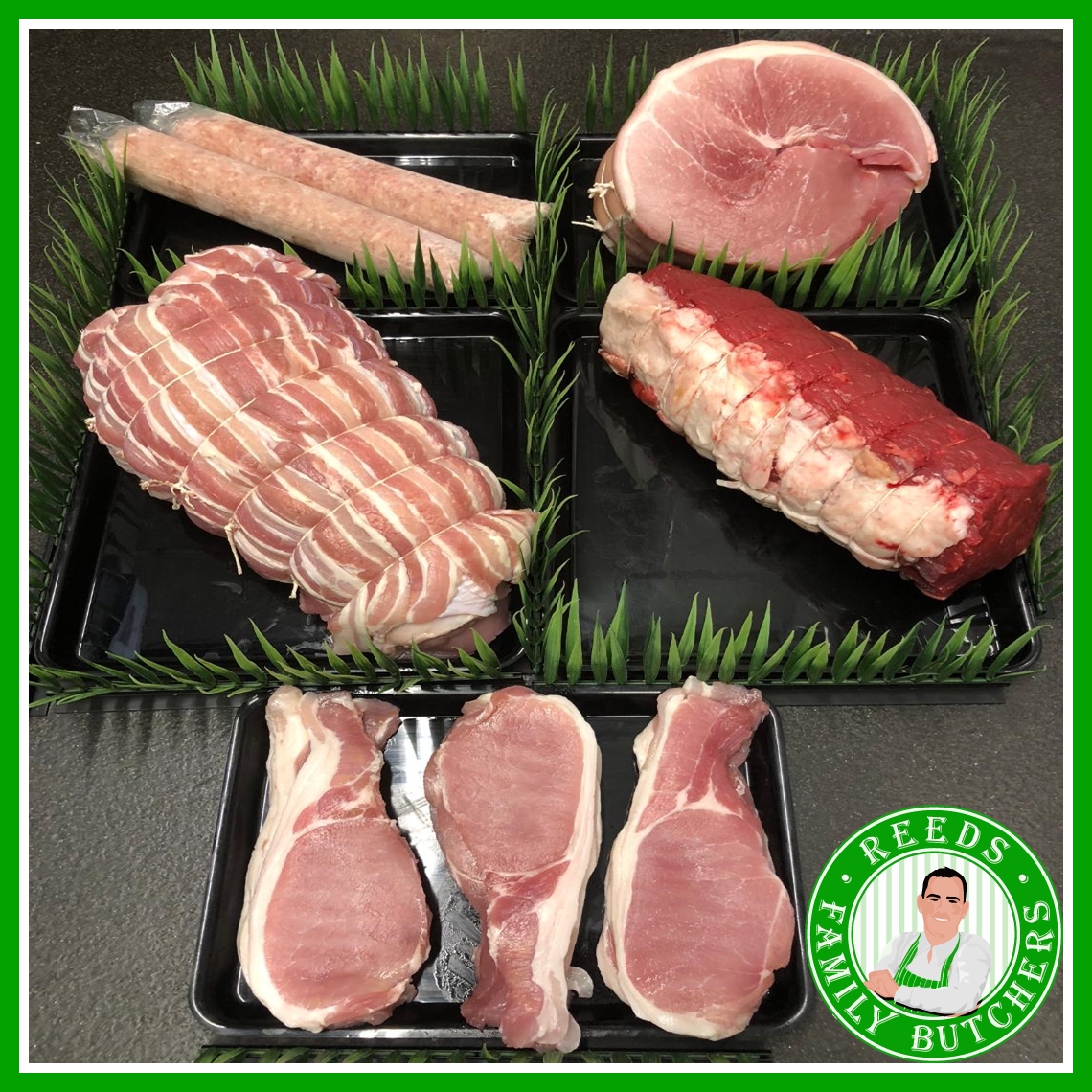 The large hamper contains:
12 lb Turkey Butterfly
6 lb Topside Beef Joint
6 lb Gammon Joint
2 lb Back bacon
2 Sleeves of Sausage Meat
1 Bag of Stuffing
1 Jar of Goose Fat
Pre-Order Your Christmas Turkey
Our Turkeys are available for pre-order with delivery and pickup from 21th December.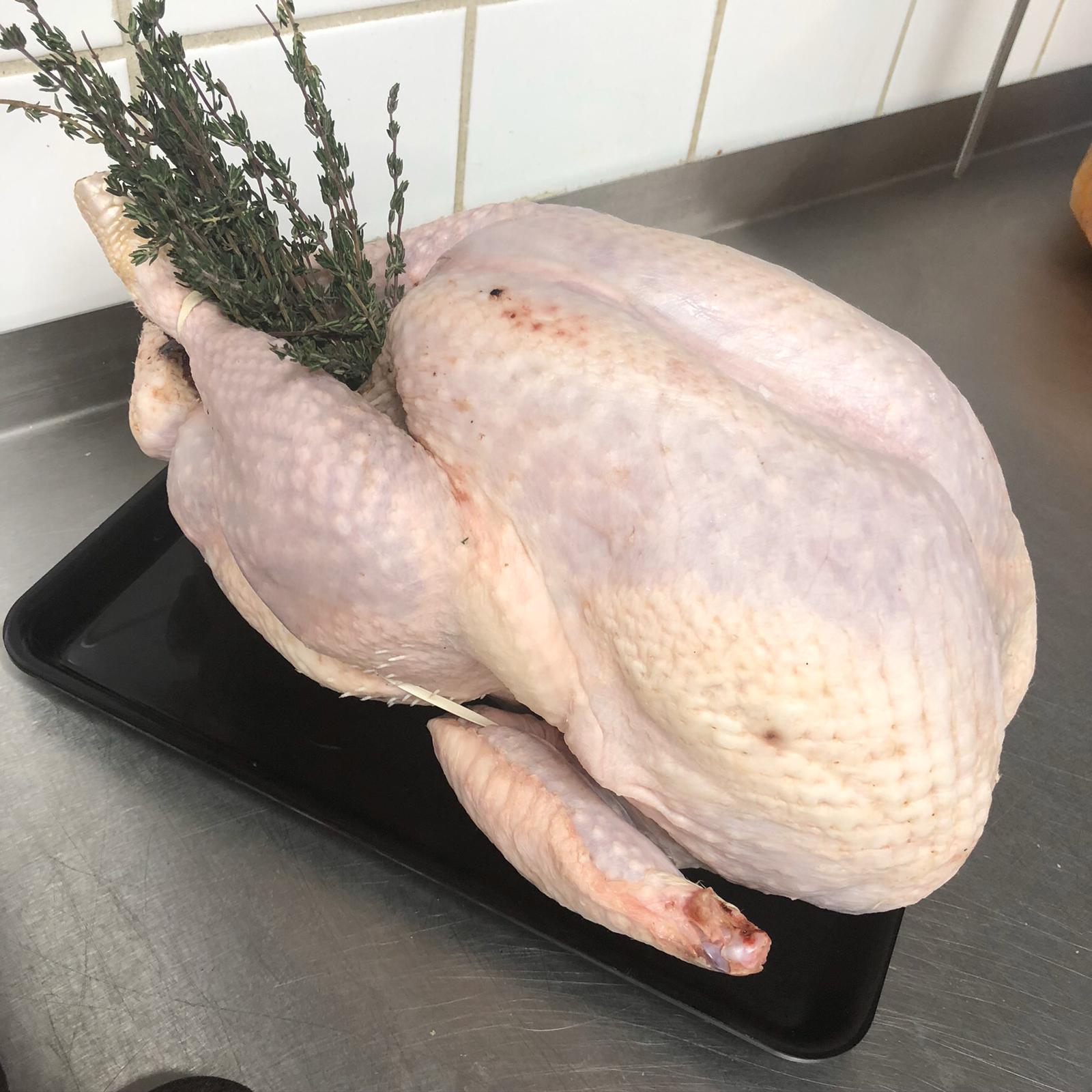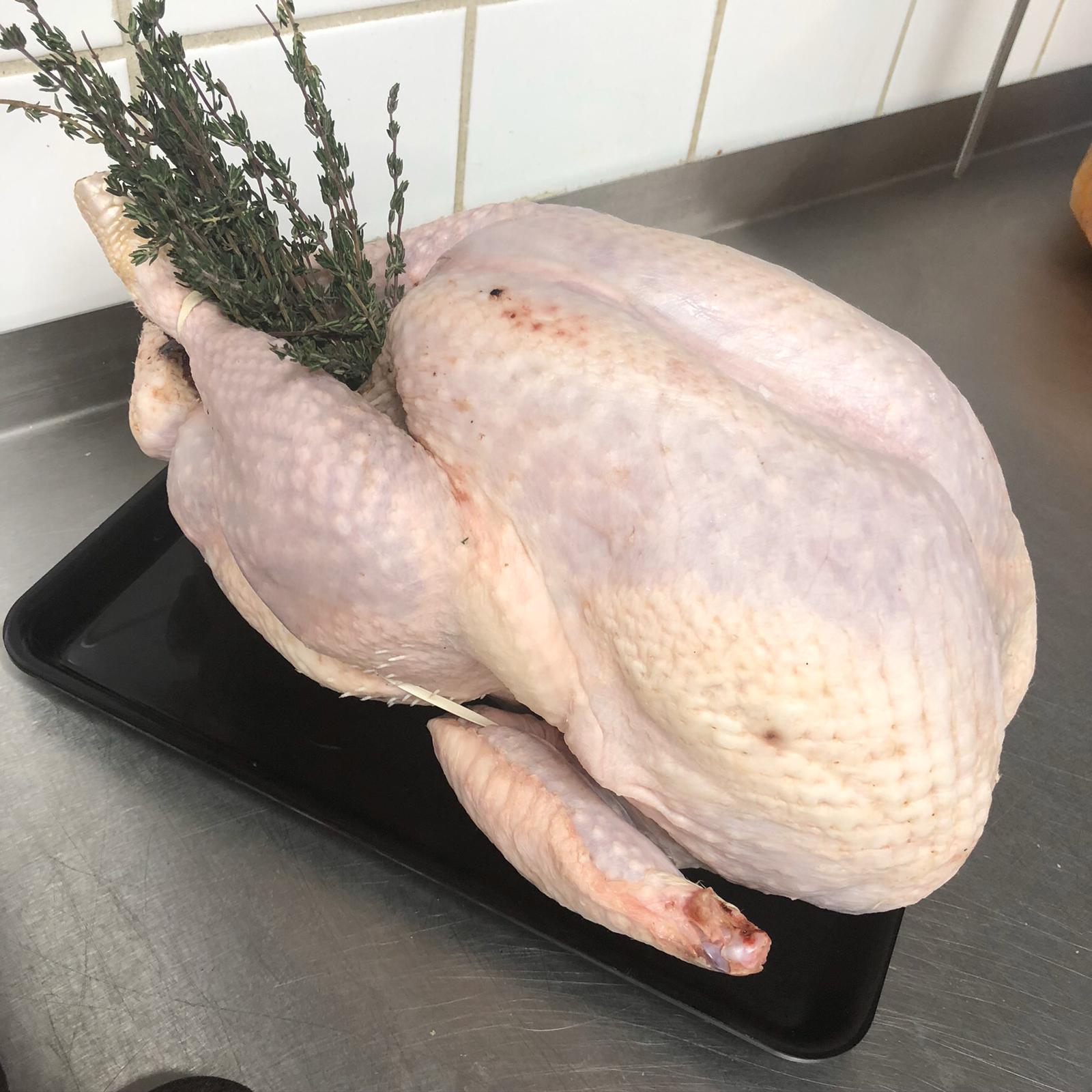 We have fresh, local, award-winning Turkeys available for Christmas pre-order.
These Turkeys come from a farm less than 30 miles away and are full of mouth-watering flavour.
The perfect centrepiece for your Christmas dinner.
Available from 5kg up to 10kg.
Other Christmas Meats
Perfect additions to your Christmas dinner…