Our Current Meat Specials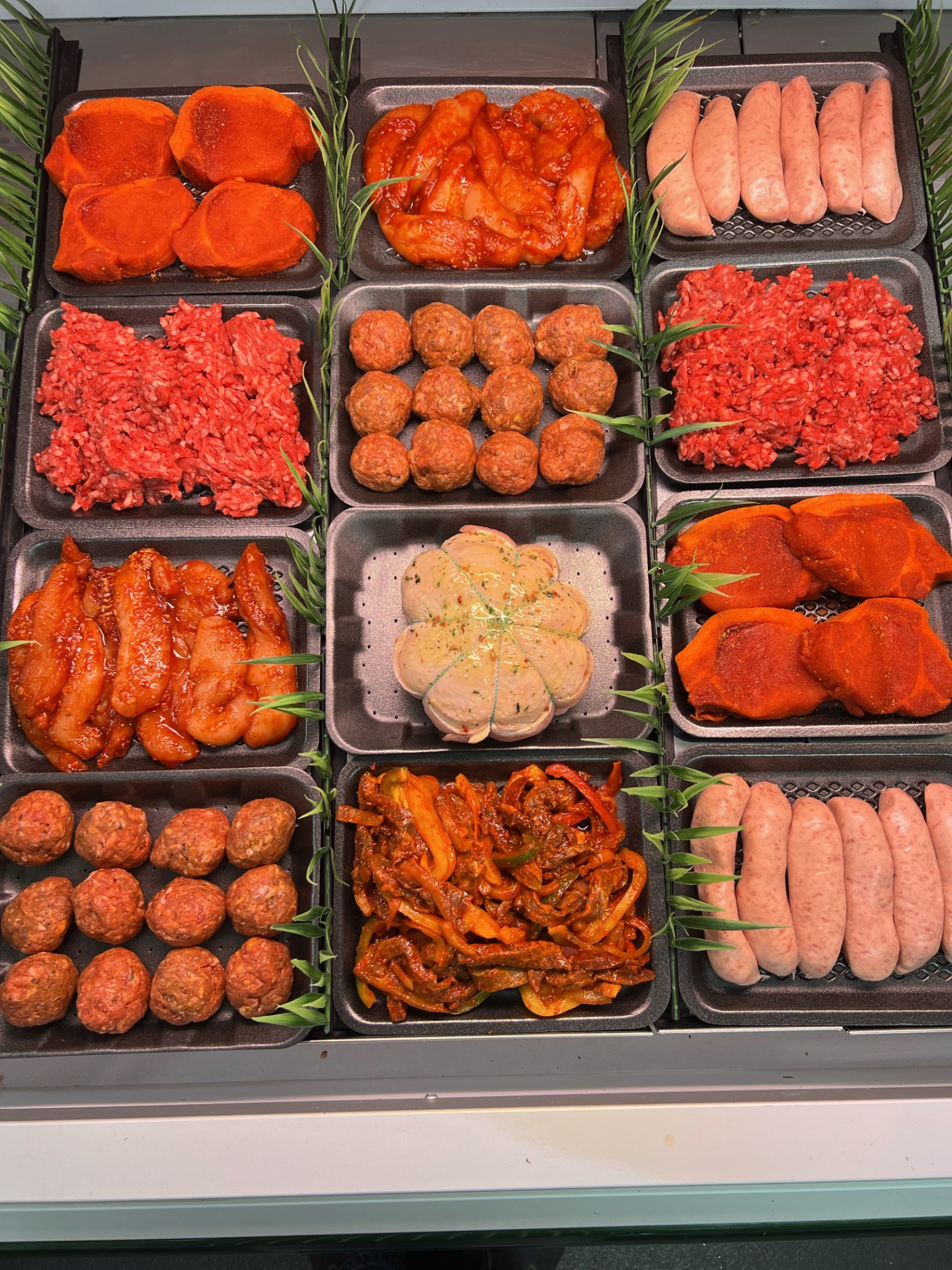 Monthly Special Meat Pack
Every month we put together a different monthly pack so you get to try a bit of everything that we do.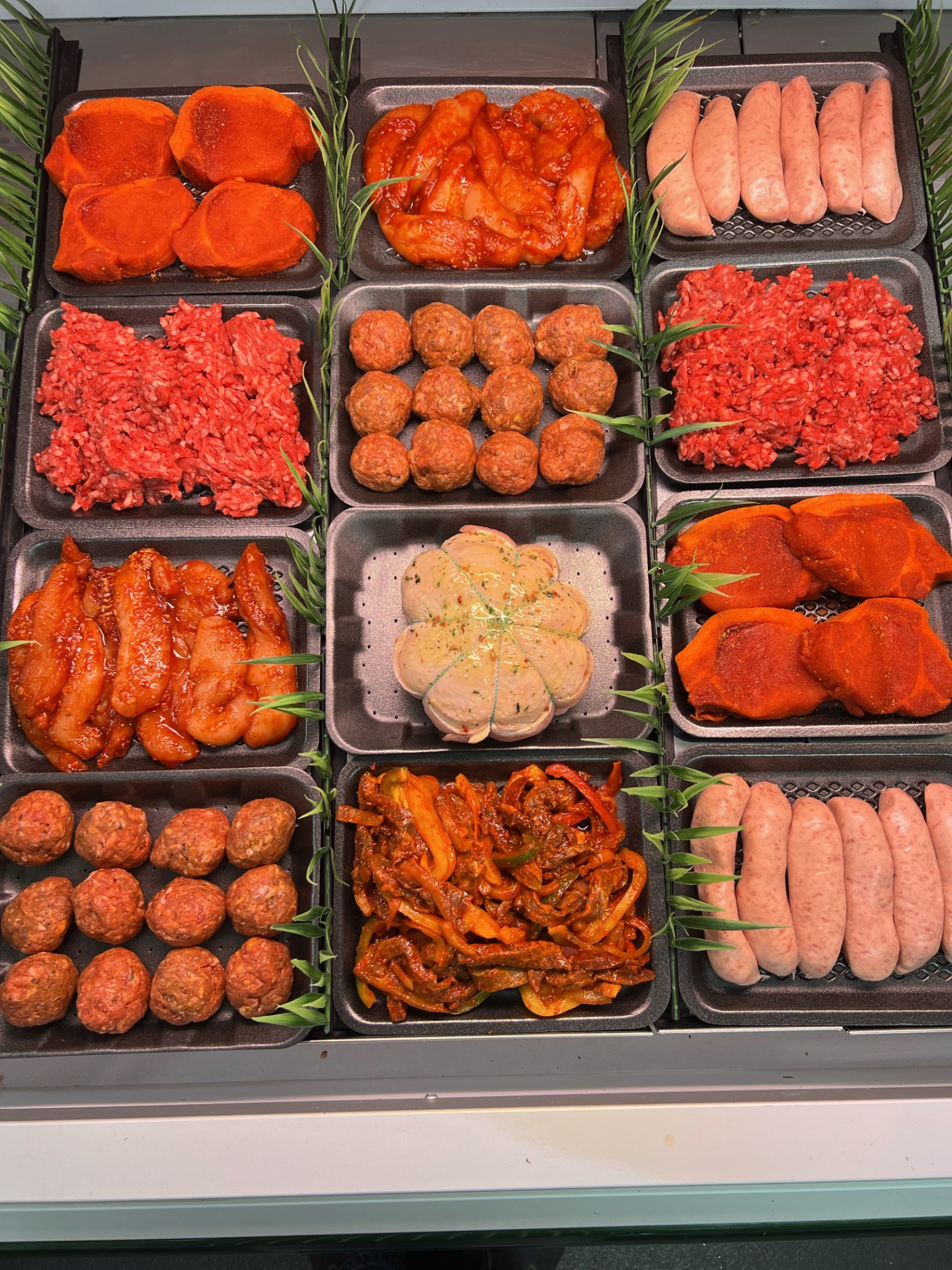 The November Pack Contains…
8 x Italian pork steaks
14 x Homemade sausages
24 x Homemade meatballs
1Kg x Steak mince
1Kg x BBQ Chicken strips
500g X Steak Stir fry
1 x Stuffed chicken crown
* * * * *
Remember this is all fresh so it can be frozen.
Free local delivery in one of our refrigerated vans.
Award winning butchers,  5* food hygiene rating
* * * * *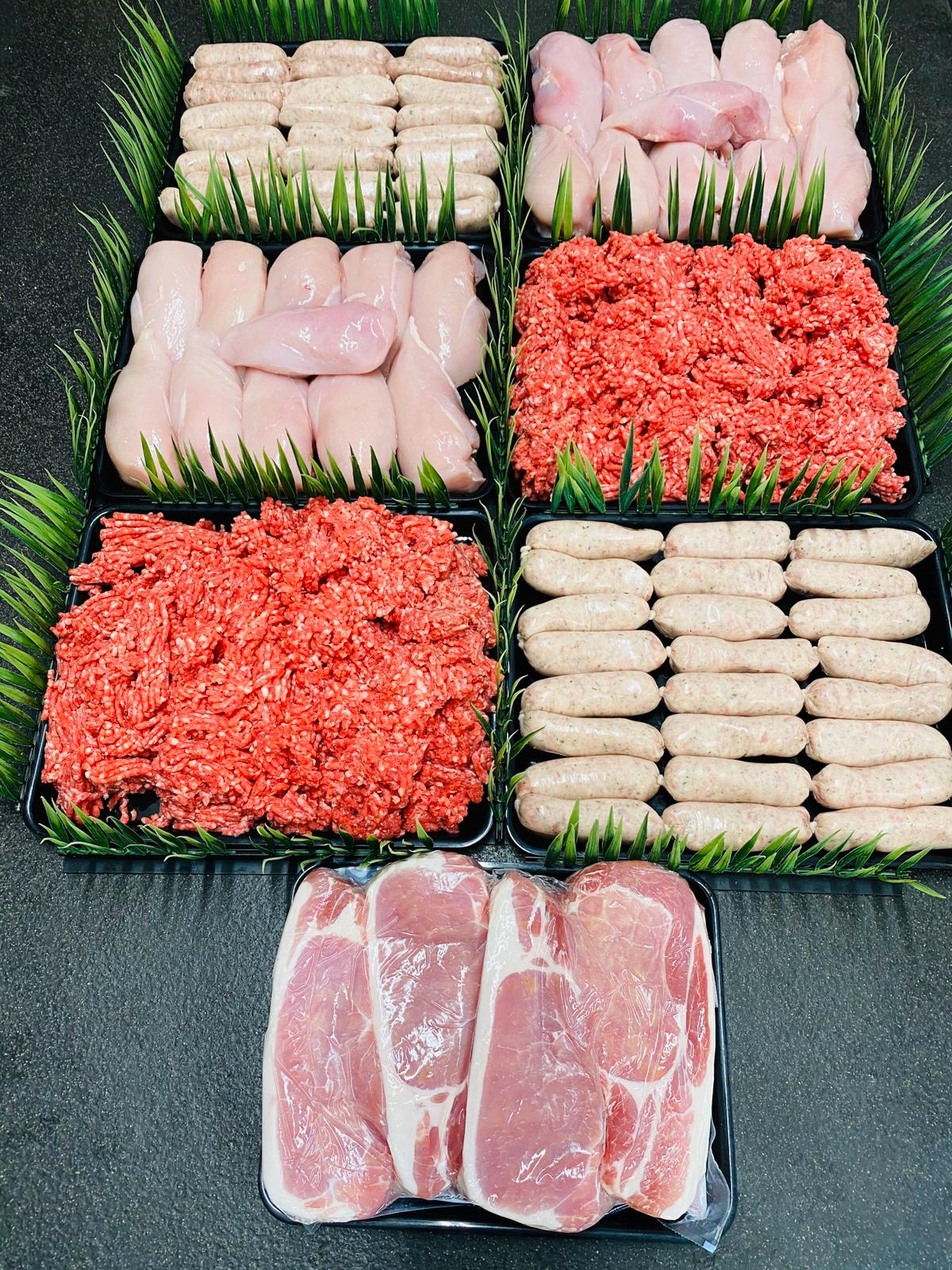 Lock Down Meat Pack
               The lockdown pack is here to stay as it has been so popular.
An excellent freezer filler, & great value for money.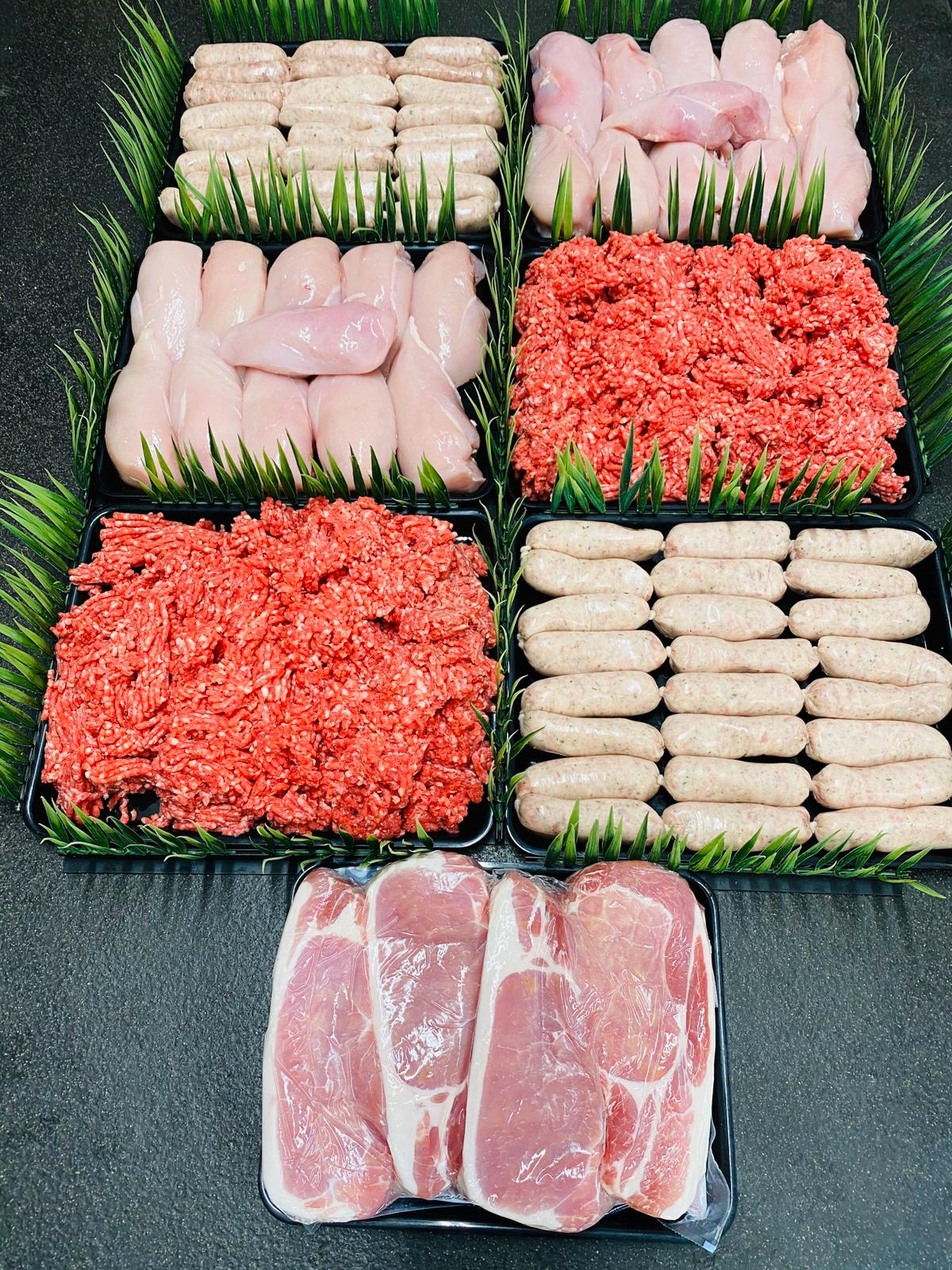 The Lockdown pack includes the following variations:
5kg Chicken Fillets
5kg Steak Mince
48 Homemade Sausages
1 Pack of Bacon
All available for a special price of £80.
Free local delivery in our refrigerated van.
Our BBQ meat packs are perfect for a hot summer day on the grill.
We offer a regular pack for £25 and a large pack for £55.
They feature everything you need for the perfect barbecue including:
Burgers, ribs, Kofte kebabs, sausages, chicken, and pork steaks.
We offer a range of premium meat packs, each designed to help you in a different way…
We have a pack of joints, perfect for roasting.
A steak pack for those that enjoy a nice slab of beef.
A lean muscle meat pack for those that like to hit the gym.
A pack of our finest diced meats for those that like stews or currys.
And finally, a pack perfect for freezing.
Our  meat trays feature generous potions of our most popular meats, with many available to be flavoured how you choose.
If you have an event planned, or just want to save money by stocking up the freezer, we offer 10 regular bulk-buy meat deals.
We also offer special deals on half pigs and half lambs that can be cut any way you like
Just leave a note on your order at the checkout, or call the shop during our opening hours to arrange the cuts you want.
We offer a regular and large sized hamper that both have all the meats you need for a full Christmas dinner.
Both hampers include delicious turkey butterfly, succulent topside beef joints, gammon joints and back bacon.
The large just contains more meat for those of you with more mouths to feed and we also throw in a bag of stuffing and a jar of goose fat.