Monthly Special Meat Pack
Every month we put together a different monthly pack so you get to try a bit of everything that we do.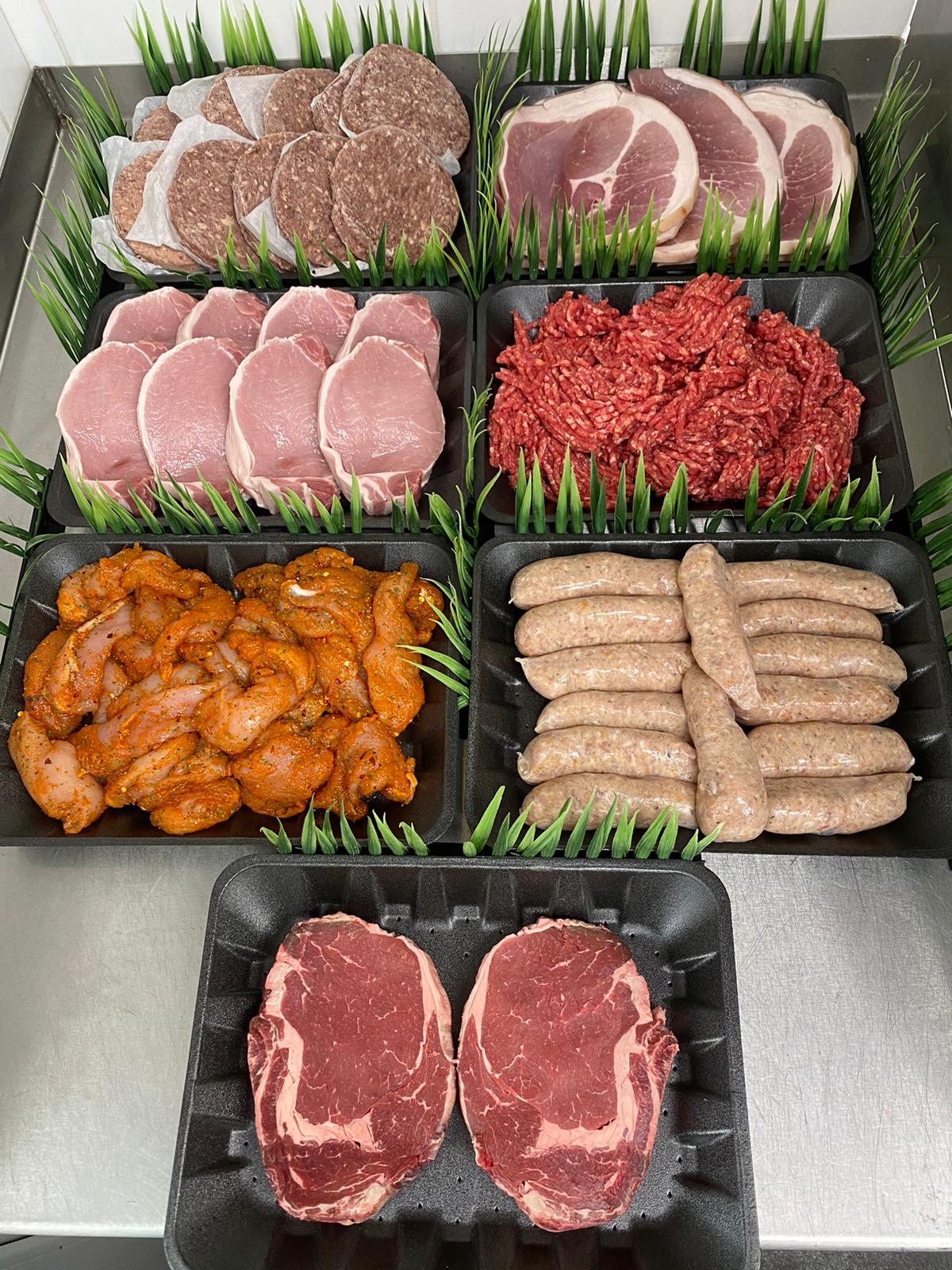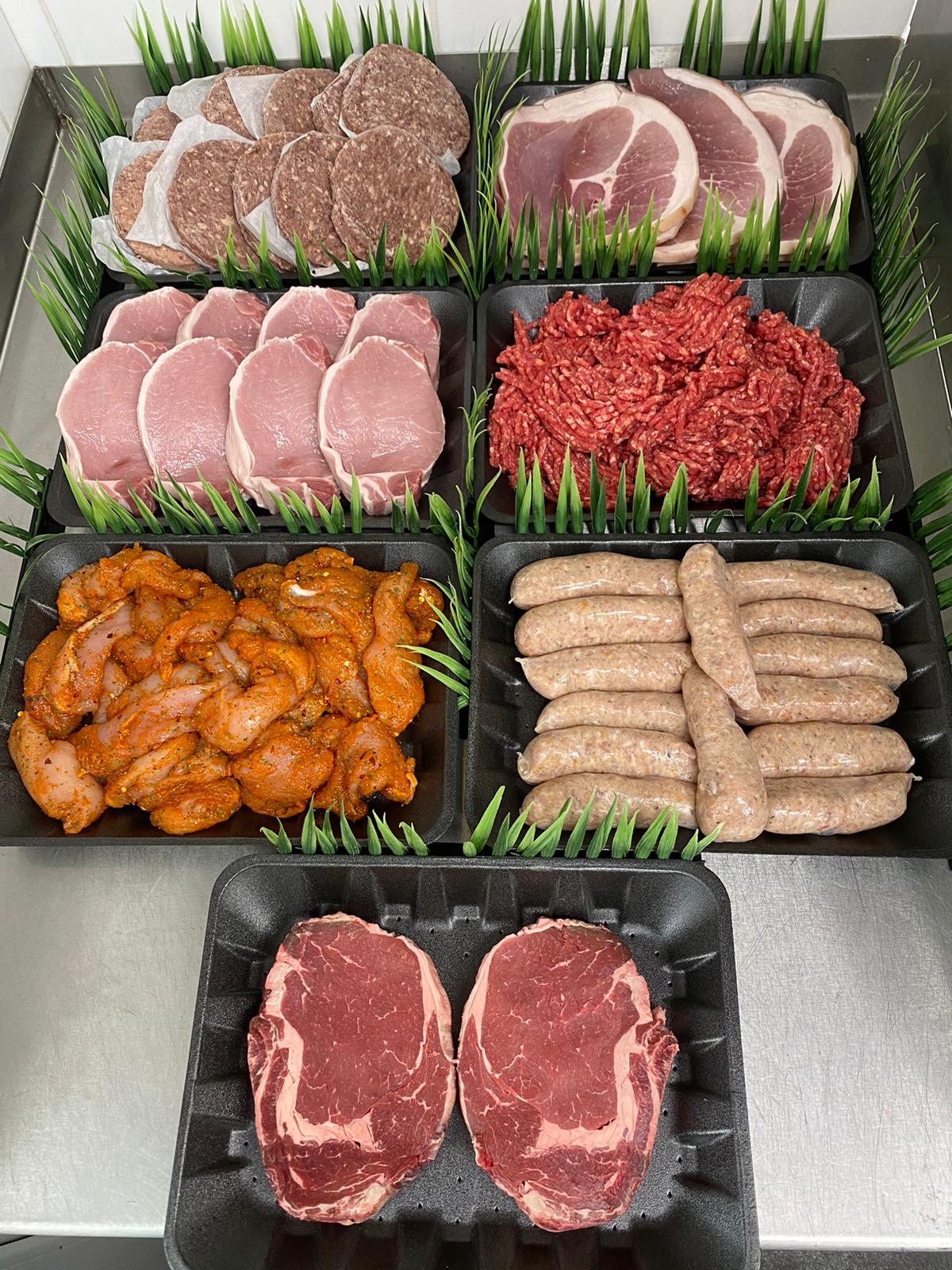 This Months Pack Contains:
10 X Homemade steak burgers
14 X Homemade sausages 
8 X Pork loin steaks 
6 X Large gammon steaks 
1KG X Steak mince 
1KG X Sweet chilli chicken strips 
2 X Extra matured rib eye steaks
All available for just £45.00
Free local delivery in our refrigerated van.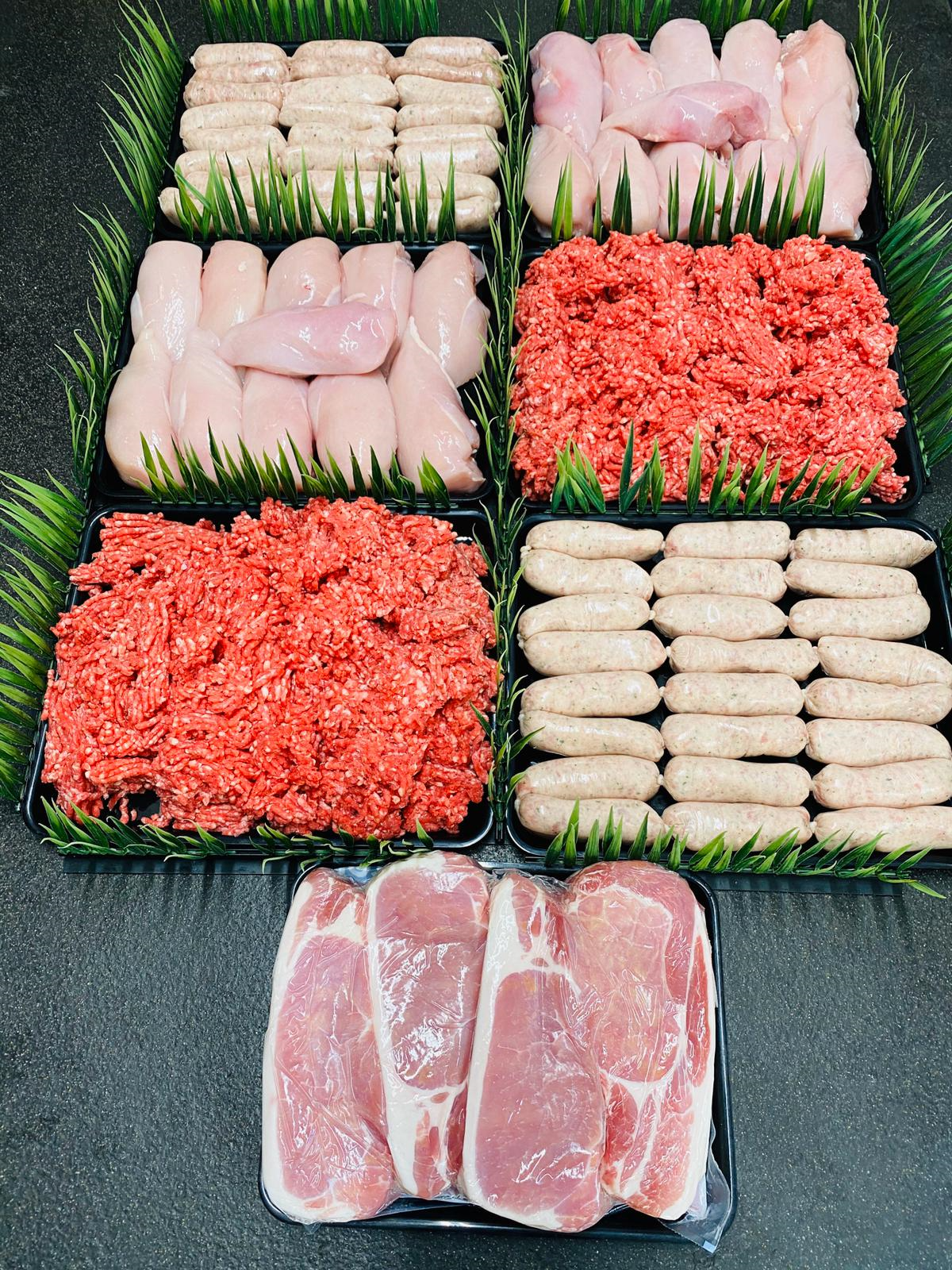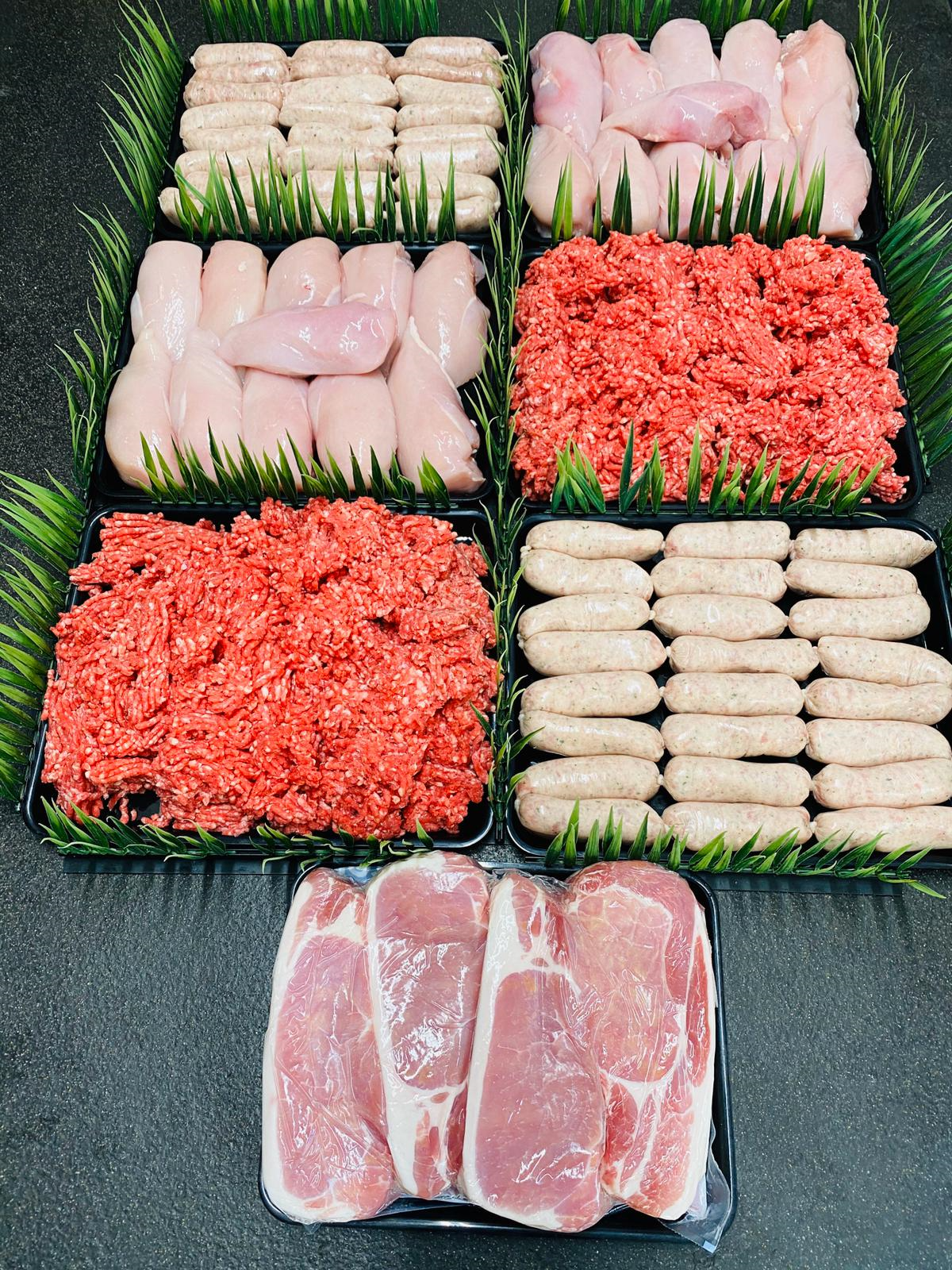 The Lockdown pack includes the following variations:
5kg Chicken Fillets
5kg Steak Mince
48 Homemade Sausages
1 Pack of Bacon
An ideal freezer filling pack. 
All available for a special price of £80.
Free local delivery in our refrigerated van.
Premium Meat Packs
A range of premium meat packs featuring roasting joints, steaks, lean meat, stewing meat, and meat perfect for freezing.
The roasting pack includes:
3.5 kg Extra Matured Beef
2.5 kg Local English Leg Lamb
5 kg Gammon Joint
4kg Boned and Rolled Pork Loin
2 Chickens
The steak pack includes:
6 x Sirloin Steaks
6 x Ribeye Steaks
6 x Centre Cut Fillets
and
2 x Large Rump Steaks
The lean muscle meat pack contains:
2kg Minced Beef
2kg Minced Turkey Breast
2kg Rump Steak
2kg Diced Chicken
2kg Chicken Wings
The freezer pack contains:
6 x Sausage Swirls
12 x Homemade Sausages
1kg diced Braising Steak
1kg Steak Mince
1kg Chicken stir fry
6 x Pork Strips
6 Pork Chops
6 x Chicken fillets
8 x Lamb Chops
The stewing pack (also perfect for currys) contains:
2kg Diced Chicken
2kg Diced Pork
2kg Diced Beef
2kg Diced Lamb
Breakfast Packs
Our breakfast packs are perfect for your morning full English breakfast.
The regular breakfast pack contains:
8 Sausages
8 Rashers of Back Bacon
6 Eggs
4 Slices Black Pudding
The large breakfast pack contains:
20 Sausages
20 Rashers of Back Bacon
18 Eggs
10 Slices Black Pudding