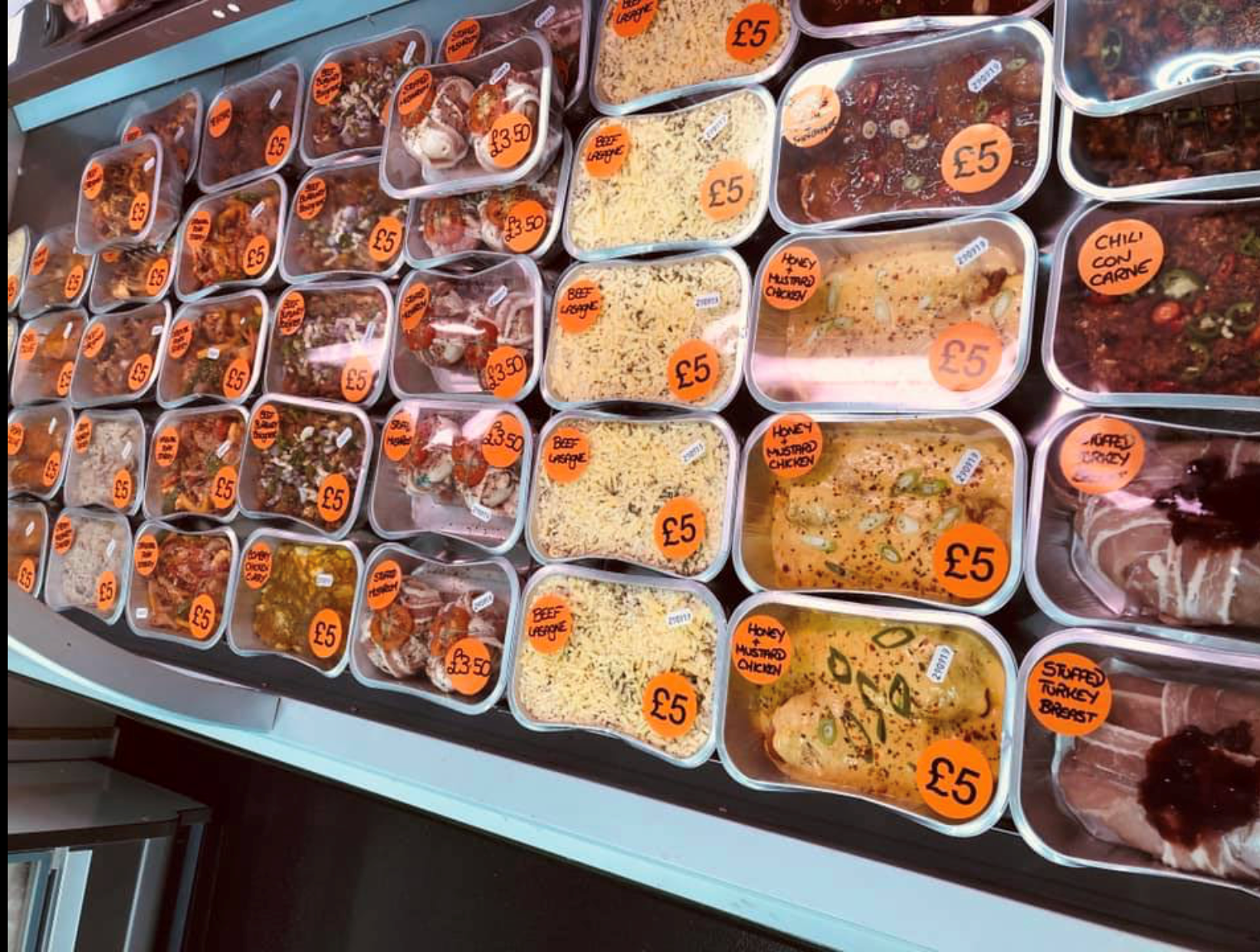 Our fantastic new easy ready meals, all made from our own top quality meat, and put together with the best selection of ingredients in store. All meals can be cooked in there tins, saving any washing up.
Advised to cook at 180 degrees for 30-40 mins.
We have :
Hunters chicken
Minted lamb lasagna
Lamb tikka
Pork olive
Beef stroganoff
Creamy mushroom chicken
Oriental pork stirfry
Beef burgundy bolognese
Stuffed mushrooms
Beef lasagna
Pork slices in chilli and pineapple
Honey and mustard chicken
Chilli con carne
Stuffed turkey breast with cranberry.